We are proud to be a supplier of the industry-leading Aiko roof bar systems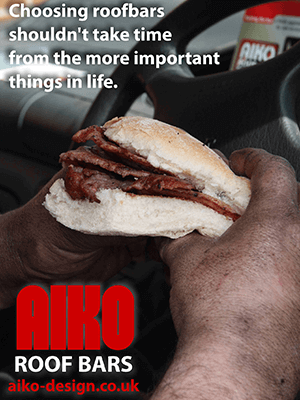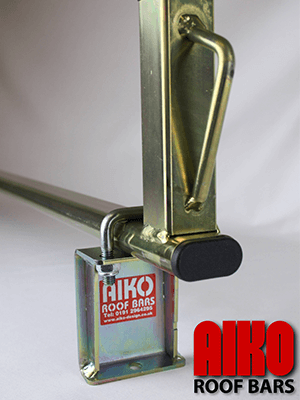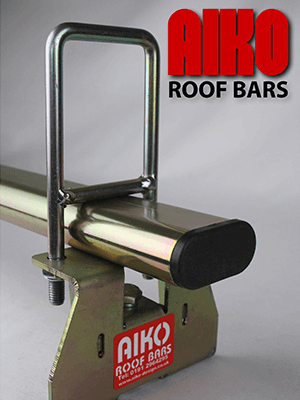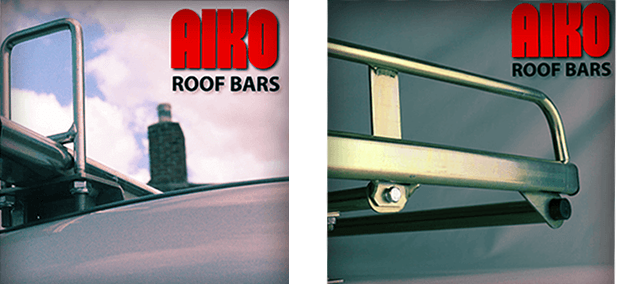 Aiko Roof Rack
We offer the full range of Aiko roof rack and roof bars to fit the majority of mainstream UK light commercial vans. Each rack comes with a variety of options that if chosen carefully will make your working day that little bit easier. The racks are of the highest quality, made in the UK and are built to last, here is a little more detail on exactly what goes into each construction:
Bars
Some people think that a roof bar is just that -a bar- and that it was solely the mounting brackets where you found the quality and the attention to detail. But, having seen far too many racks on the road where cheap thin-walled bars have bent in normal use, we can tell you that our flat-sided oval bars are not only better aerodynamically- reducing wind-noise and aiding fuel efficiency- but that they also have walls thick enough to take the punishment.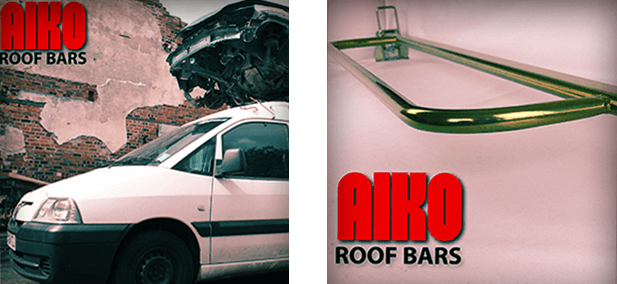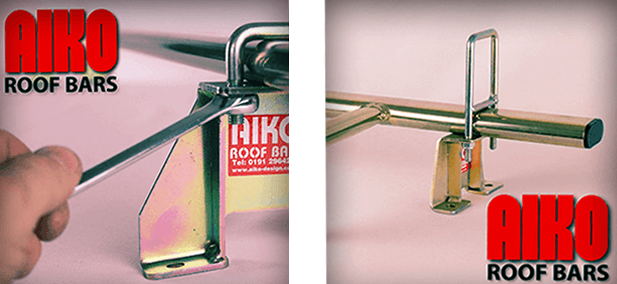 Brackets
All AIKO roof-mounts are bespoke for your vehicle and are precision laser-cut and formed in one of the finest machine shops on Tyneside – the engineering capital of the UK. Every mount features strengthening beads on the bends, offering you a superb strength to weight ratio. A separately formed steel strap attaches your bar to the mount and we supply everything you need to fit the whole rack except the spanners.
Coating
Whereas many manufacturers just use bright zinc that soon turns grey and grubby, on our bars we use gold zinc passivate because it stays gold to protect them on Britain's highways, 365 days a year. Our brackets are similarly coated, but in black, so not only are they also fully protected from the elements, they look smart, too- and stay that way.